Do Not Fall Victim to the Tech Support Phone Scam
March 2nd, 2015
One recent instance after another has compelled me to attempt to warn people about some of the scams that are proliferating and making the rounds these days. Although most scams use e-mail to seek new victims, due to the almost nonexistent cost of e-mail compared to the snail mail that was the vehicle of choice in earlier days, telemarketing is still one of the most common points of entry for scammers and cyber-thieves. In this installment I would like to warn readers about the very active Tech Support Phone Scam, offering suggestions on how to avoid becoming the next victim.
Everybody has problems with their computers from time to time. Files may get corrupted, programs crash, and sometimes a software update contains unanticipated bugs. Worse yet, you could inadvertently install malware on your computer, typically when opening an e-mail or an e-mail attachment. One of my clients recently called me, telling me that he was suddenly experiencing a problem synchronizing Microsoft Outlook with his reservation software. Later that day, he called me again with the "good news" that Microsoft was helping him to resolve the problem. Out of total coincidence, he had been the recipient of a telemarketing call from a dubious outfit that calls itself "Tech Zone Windows". The caller led my client to believe that he was a Microsoft representative, charged his credit card $199.00 (which was a less expensive alternative to his original $599.00 offer), and was using remote access to do who knows what with my client's computer! Perhaps the company was actually scanning my client's computer and removing malware, something that anybody could do themselves for free. Far more likely, it was installing spyware and accessing sensitive information.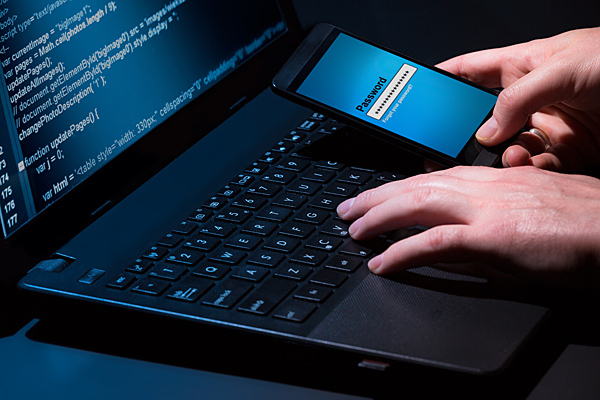 Fortunately, the client called me while this was happening, and I instructed him to immediately turn off his computer and found him a legitimate computer technician in his local area. Within seconds, the company's representative called him, concerned that he had not yet finished the task at hand. My client demanded a refund, but as a result of this experience, has had to take the precaution of replacing his credit card. Hopefully, this represents the end, rather than the beginning, of his problems. Time will tell.
Microsoft has actually warned consumers about this and similar scams, where the callers impersonate help desk engineers from legitimate software companies. According to a Microsoft survey of 1,000 English language computer users back in 2011, 15% said that they had received one or more of these calls, and 22% of those who had gotten a call were tricked by the scam and paid an average of $875.00. If you do the math, you will see how somebody sitting at a desk in some remote part of the globe can rake in well over $2,500.00 simply by making 1,000 random phone calls. That dollar amount is only the haul from the bogus fees that they charge, earnings which could pale in comparison to what they can earn from the malicious software that they will install on your computer or the subsequent sale of your credit card number! The malware that they install is designed to harvest anything of value on your computer – including passwords, sensitive information and access credentials to things like your online banking and tax returns.
Continuing with the Microsoft report, 79% of those who were victimized by one of these scams reported some sort of financial loss, with 17% discovering money withdrawn from their bank accounts, 19% reporting passwords stolen, and 17% becoming victims of identity theft. A majority of victims also incurred significant costs in subsequently having their computers repaired or replaced after the experience.
To prevent this from happening to you, keep the following in mind:
Microsoft (or Apple or any other tech company) will NEVER call you to offer assistance. If you need assistance from one of these companies, you probably know how impossible it is to obtain. Rest assured that they will NOT be the ones trying to call you!
Never allow anybody to run remote access to your computer, unless you totally trust that individual. Remote access allows a total stranger total access to your computer. There is far too much at risk.
Never purchase any type of software service from somebody who approaches you on the phone.
Do not trust Caller ID. It is very easy to spoof the phone number that appears on Caller ID, and thieves use this trick to make themselves appear to be legitimate. Although Caller ID spoofing is a violation of the Truth in Caller ID Act and subject to a penalty of up to $10,000 per violation, thieves laugh in the face of the law. (Feel free to file a complaint with the Federal Communications Commission, the regulatory agency that is responsible for enforcement, either online or by calling 1 888 CALL-FCC.)
If you are uncertain about a company, I always suggest performing a quick Google search from the company's name followed by the word "scam" or "complaints". In the case of Tech Zone Windows, a Google search for "Tech Zone Windows Scam" currently produced 2,970,000 search results.
To learn more, read the following Microsoft security bulletin:
https://www.microsoft.com/en-us/security/online-privacy/avoid-phone-scams.aspx
This post was written by Peter Pelland