Making a Positive First Impression on the Telephone
September 13th, 2014
Several recent experiences have brought home the importance of telephone etiquette and its impact upon business. Particularly when a phone call might be the first point of contact with a business prospect, that first impression could create a lasting impression. With a little advance thought, you can help to ensure that the impression is positive. Let me share a few of my observations and suggestions.
Call Waiting
With call waiting, you are notified when a new call is coming in while you are on an existing call. The best advice I can offer about call waiting is not to use it. More than anything else, call waiting interrupts your existing conversation and gives the person on the other end the distinct impression that his or her call is unimportant. It gives you the choice of terminating the first call or rushing the first call to its conclusion. Either way, you are likely to put both callers at least briefly on hold. Who likes being put on hold? Nobody.
If you choose to ignore an incoming call when using call waiting, you are at minimum being distracted from the first call. If you do accept the call, the caller is given the impression that nobody is in your office, and that is not a good perception. You are far better off having a caller encounter an occasional busy signal. This, by definition, suggests that your office is busy, and that can be a good perception!
Answering the Call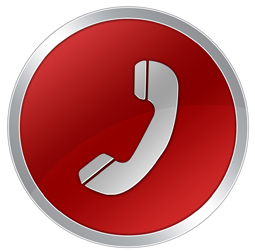 Speaking of being put on hold, never answer a call using the words, "May I put you on hold?" More often than not, the person asking that question does not wait for a reply. This rude habit is notoriously abused by doctors' offices, isn't it? If you can't handle the volume of incoming calls, it is time to add another person to answer your phones. If too many people are waiting in the checkout lines at a supermarket, smart management will call clerks up front to open new registers.
Last week, I had to place a series of calls to a prominent organization within the industry, and it was apparent that they were experiencing some phone problems. On one of my calls, the receptionist apparently could not hear my voice at her end. When this happens in my office, the policy is to presume that the caller on the other end can hear our voices, explaining that we cannot hear the caller's voice before gently disconnecting. In my call last week, there was no such courtesy. The receptionist simply slammed the phone down onto its base, treating me like I was some sort of crank caller. Once again, was this a positive impression? No.
Never Say "No"
On another recent call, I asked the person at the other end if an exception could be made to a policy. The person at the other end was not authorized to make that decision, and simply said, "Nothing we can do about that." Say what? If an employee, either on the phone or off the phone, is not authorized to make an exception to a policy or procedure, that employee should cheerfully pass the request along to a superior who can make the decision.
As a case in point (and a tip to my readers!), I have learned that every checkout clerk at Home Depot stores is given the discretion to authorize up to a 10% discount to a customer, upon request. I have made that request at each of my last four purchases, and I have been given that discount every time. Does that make me happy with Home Depot? Of course it does. 'Yes' is such a nice word.
Return Your Calls!
It utterly amazes me how often I will call people who really need to hear from me, repeatedly leave messages, only to have them not return my calls. As a case in point, my company had a long-time client who recently sold her campground and provided me with the name and phone number of the new owner. I called twice and left messages, as a simple courtesy and means of introduction. He never returned my calls.
About two weeks later, it came to my attention that the campground's reservation requests were bouncing back to our server because the new owner had apparently terminated the Comcast e-mail account to which the requests were being e-mailed. I called and left two more messages with this specific information. My calls have still not been returned, and I am done making calls to someone who does not want to help himself. As of the time of this posting, there have been over 40 campers who have attempted to make reservations and who have been ignored, some looking for multiple sites or week long stays. Averaging two night stays at $35.00 per night, this translates into well over $2,750.00 in lost income.
If nothing else, my point in sharing these examples is to try to get people to understand that, in these days when everything is digital, the good old telephone is still a crucial tool when it comes to running your business smarter. Try seeing yourself as the caller at the other end of the line, and you are certain to benefit. Courtesy is profitable, and rudeness is costly.
This post was written by Peter Pelland