Why You Need to Know and Love TripAdvisor
May 9th, 2014
According to the 2012 and 2013 editions of the Special Report on Camping, published by the Outdoor Foundation in partnership with KOA and Coleman, overall camping participation shows its ups and downs from year to year. The most recent statistics show 38 million Americans over the age of 6 – equating to 16% of the U.S. population – taking at least one camping trip over the course of the previous 12 months. If the industry is to grow, it needs to aggressively pursue the remaining 84% of the population, and individual campgrounds need to do the same.
One of the challenges for every campground is to grow its customer base. Despite your best efforts at customer satisfaction, you will lose campers from year to year. Some succumb to the lure of a competitor's marketing, an aging population gradually loses its mobility, and others are simply not totally sold on the concept of camping. The American Camper Report refers to this churn rate among camping participants as the "leaky bucket" effect, and it increased from 16% to 32% from 2012 to 2013. Not a good trend. To continue growing the industry – and, of course, to continue growing the occupancy rates at individual campgrounds – it is necessary to reach new markets of first-time campers, as well as to re-engage campers who are still not fully committed to the experience.
In 2012, first-time campers comprised 10% of the overall numbers. If 16% of the population camped that year, this means that only 1.6% of participants came from the enormous 84% potential market of non-campers. Admittedly, campers are never going to constitute 100% of the population; however, as an industry, we need to choose between scrambling to rearrange shares of an existing market and engaging in the pursuit of new markets that will lead to real growth. We need to spend less time focused on pulling campers from one campground to another or one region to another, spending more time introducing new people to the overall camping experience.
One way of doing this is to focus on the gateways for new campers. Few people who have never camped before are going to spend $25,000 on a trailer of $250,000 on a motorhome just to see if they like camping. The gateways are tents (typically for younger campers) and rental accommodations – generally cabins and cottages, but also including rental trailers, yurts, treehouses, and other types of specialty lodging. Although the latest American Camper Report shows that people camping in their own RVs outnumber those camping in cabins by an 8 to 1 ratio, it is time to concentrate on reaching out to those new campers.

This Is Where TripAdvisor Comes to the Rescue
If your campground includes cabins or other types of rentals, you are on the right track. If rentals are not part of your package, it is something clearly worth considering. TripAdvisor is the undisputed giant of online travel resources, with 260 million users per month posting 90 new reviews every minute. Campgrounds with rental accommodations are now listed under TripAdvisor's Specialty Lodging category. According to Alexa, TripAdvisor is currently ranked as # 92 among the most popular websites in the United States (# 209 globally), higher than any other travel-related website. For the sake of comparison, Expedia is # 138 (# 508 globally), Travelocity is # 371 (# 1,390 globally), the National Park Service is # 874 (# 4,175 globally), RV Park Reviews is # 19,215 (# 93,364 globally), and Go Camping America is # 186,792 (# 492,114 globally).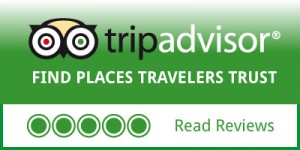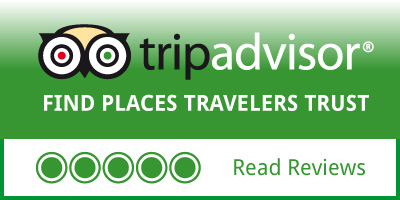 Part of the beauty of TripAdvisor is that it is not a search engine or directory. It is a depository of travel-related consumer reviews. Unlike many of the campground review sites (which reach very limited and narrow audiences), TripAdvisor reviewers are serious about travel and generally do not post reviews because they have an axe to grind. People turn to TripAdvisor for ratings and reliable reviews that have been written by their peers, basing subsequent travel decisions upon what they have read. I have personally planned entire vacations upon TripAdvisor reviews and always turn to this resource when choosing restaurants in unfamiliar destinations. I have never been disappointed. In an effort to share my experiences with others, I am also a Top Contributor who has up until now written 64 reviews which have received 58 helpful votes (which are indications that subsequent visitors made decisions that were at least partially based upon one of my reviews).
For campground owners, TripAdvisor represents a perfect opportunity to reach new markets, both domestic and international. When someone is looking for lodging in your area, they soon recognize that there are many alternatives to conventional hotels – including inns, house rentals, and cabins at your campground. In a recent seminar that I presented before the Mid-Atlantic Coastal States Campground Conference (consisting of New Jersey and Maryland campground owners), I showed that there were four campgrounds listed under the specialty lodging category for Cape May Court House, New Jersey. (Three days later, there were five campgrounds listed, an indication of how these listings are rapidly growing!) Each of these campgrounds had positive ratings, one with 29 reviews and two others with 11 reviews apiece. I would venture to guess that the owners of most of these campgrounds did not even know that their parks were listed. Out of all of the reviews that were posted for these campgrounds, there was not a single management response. Their owners are missing the boat on an opportunity to directly engage, not only with the reviewers but with every reader of those reviews.
It Is Time to Get on Board
Go to https://www.tripadvisor.com/Owners, follow the links to claim your business, then create a free business account. This will allow you to update the details about your business, add photos that will make your listing stand out, receive e-mail notifications every time somebody reviews your business, track your performance on TripAdvisor to see how your business is comparing with its competitors, and – most importantly – allow you to respond to guest reviews. If a review is positive, enter a personalized "thank you" response. If a review demonstrates either a complaint or disappointment, address the issue as immediately and diplomatically as possible. Either way, you are sending a message that you care about your guests. If a review is suspicious (for example, if it appears to be written by a competitor on an employee of a competitor) or if it violates TripAdvisor's guidelines (for example, if it is off-topic or contains inappropriate language or content), you may file a request for editorial intervention.
Most campground review sites do not present business owners with these vital tools, nor do they reach potential new markets of non-campers. This is why you need to get to know and love TripAdvisor as a means of growing your market and base of campers!
This post was written by Peter Pelland