Advertising Specialties: Are They Really Special?
May 28th, 2015
I am often asked about advertising specialties, long considered somewhat of a neglected stepchild of conventional advertising. Also known as promotional advertising, ad specialties are products that are imprinted or labelled with a company's logo, tagline or other promotional message. The intention is to either create or expand upon brand awareness. We are all familiar with these items that we find at trade events – everything from pens and calendars to mugs and koozies to mouse pads and thumb drives, as well as the imprinted bags that hold our collections of loot. Sometimes referred to as swag, baubles or , promotional products are intended to be useful to the recipient, carrying some degree of intrinsic value that will enhance the reputation of the sponsoring company.
Well, sometimes the concept is well-executed and works effectively, sometimes it is a waste of money, and sometimes it can do more harm than good.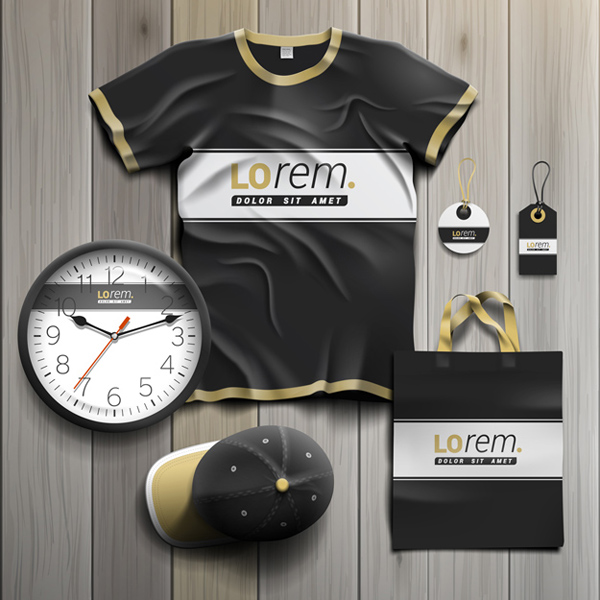 When done properly, advertising specialties can enhance your image, particularly if your company is new in its field. An eye-catching item can build brand awareness, and we all know that everybody loves both gifts and freebies. Particularly if the item is useful enough to be retained for more than a day, it can be an ongoing reminder of your company and the services that it offers.
Done poorly, the money spent can cheapen the image of your company. It is essential that your logo and branding be consistent with their application in your conventional advertising. Never settle for a modified version of your logo, simply because it will reduce the cost. If your logo is in full color, it is not going to be as effective in promoting your business if it is displayed in one or two standard colors, although those are sometimes your only options.
Be sure that the item(s) that you choose are appropriate for your business and the market that you are targeting. There should be some connection that will be immediately recognizable. Although lots of people think they are hilarious, you probably do not want your company's logo on a whoopee cushion or dribble glass. In addition, a poorly made product (think of a pen that almost immediately breaks and leaks ink on the recipient's clothing!) is not going to promote your business in a positive light. You are not going to connect with your market with a product that screams out the words "cheap" or "Made in China".
Your goal should not be to produce an item so inexpensively that you are able to hand it out to thousands of people, most of whom have no interest in your business or the services that you offer. You want to produce an item that is clearly of value that can be somewhat selectively distributed to people who are not simply looking to add another free item to their bags. It is estimated that there are over 15,000 different types of advertising specialty products. According to Wikipedia, 30% of those items are t-shirts, baseball caps, or other wearable apparel. You need not try to compete with the companies that fill celebrity gift bags with expensive samples at film festivals and award ceremonies. Simply try to find one or more items that have a direct connection to your business and that will portray your business in a positive light.
The largest supplier of advertising specialties is the Promo Products division of Staples, but there are also many small suppliers who specialize in working with your particular industry. You should probably turn to them first for their special expertise. There are 5 primary categories for these products: Wearable items (that 30% share that I already mentioned), Calendars, Writing Instruments, Business Gifts, and "Everything Else". That last category includes mugs, rulers and tape measures, luggage tags, key fobs, toys, sporting goods, and more.
For a campground, what might be some useful promotional items that you can hand out at camping shows and probably even sell in your store? Here is an abbreviated list of items that might have a connection with camping:
Tire Pressure Gauge – There are a lot of tires on the typical camper and tow vehicle!
Backpacks – It would be nice to at least encourage campers to get out and take a hike.
Blankets – Particularly if you have a music festival or another event where people will be sitting on lawns.
Caps – More and more people are concerned with shading themselves from sun exposure.
Coolers – Also go well with outdoor events.
First Aid Kits – You could help save somebody's life!
Flashlights – Perfect for those after-dark scavenger hunts.
Hand Sanitizers – Of course, a larger size will have greater longevity.
Jar Openers – These get handier the older we get!
Keychains – Most of us see these on a daily basis, if you choose one that people will use.
Pedometers – Another item to encourage exercise in the outdoors.
Pet Products – Collapsible bowls for people taking their dogs hiking, or leashes for people who forgot to bring this required item.
Stadium Cushions – Everybody likes a little extra padding!
Sunscreen – Another sun protection item for outdoorspeople.
Tape Measures – An item that always comes in handy.
As you can tell, most of these suggestions come from the "Everything Else" category. If you are looking for other ideas, talk to your screen printed or embroidered apparel supplier for their suggestions. Try to choose items that people do not already have more of than they need, and try to find items that will hold up and stand the test of time. These are the keys to keeping your business in the forefront of your customers' minds.
This post was written by Peter Pelland