How Long Do You Make People Wait?
March 6th, 2015
I am writing this article while waiting for road service to be scheduled through a national auto club. It is a beautiful late winter Saturday in New England, with perfect snow conditions and not a cloud in the sky, what skiers refer to as a "bluebird day". I awakened at 5:00 o'clock this morning, with plans to hit the slopes at one of my favorite Vermont ski destinations. Unfortunately, not far from home, one of my rear tires went flat, and the jack that came with my car is about as useful as a pet rock.
After attempting to change the tire with the "pet rock", I had no choice but to call for roadside assistance. First, I was serenaded with the most annoying music on hold while waiting for the company to find an available service provider in my area, only to be told that they were having no luck in that search. Three or four phone calls and about an hour later —at least the auto club was giving me status updates— I was told that they had located a service provider that was available and would send a truck within an hour.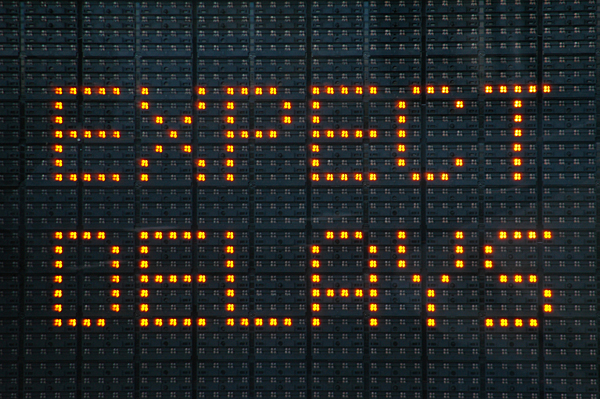 If you are in the business of providing roadside assistance, the fact that people will call with service requests should not catch you off guard. When a member needs emergency service, it is not time to be negotiating arrangements with local service providers. Those contracts should have been arranged long ago. Nor is it time to wonder whether it might be time to invest in additional telephone agents. When somebody's vehicle is disabled at the side of the road, I can assure you that they do not want to listen to music on hold.
Two and a half hours later, my day is shot, but the spare tire has been mounted and I am off to the tire store to have the flat repaired. Our leisure time is limited these days, the pace of life is fast, and nobody has either the time or the inclination to needlessly wait. How is your campground fitting into the timeline when it comes to making your guests needlessly wait?
Registration – On a Friday afternoon, do you have a line of guests waiting for their turn at your registration desk? How long do they have to wait? The ideal wait time, from a guest's perspective, is about 1 minute. Take a tip from the Montage Deer Valley Hotel, in Park City, Utah. When guests pull up to their entrance, the guests are immediately greeted by a valet, who gets their names and radios the information to the front desk. Upon entering the lobby, the guests are greeted by name and already have a folder, including room keys, ready to go. They simply sign off a confirmation of services, and the host escorts them to their room, pointing out hotel features and amenities along the way. When guests have advance reservations, their arrival should not be treated as if it is a surprise to your registration staff. Instead of making people anonymously wait in line, this process is speedy and personalized … and would be so easy to adapt to the campground registration process.
Bathroom Cleaning – This is a classic double-edged sword. Your guests expect clean bathroom buildings, but they do not want the entrance blocked by a yellow folding sign upon their arrival. Of course, this task should be scheduled for the lowest demand times possible, but it should also be completed as quickly and efficiently as possible. It is not time for a member of your janitorial staff to be repeatedly running back to your maintenance building to retrieve a forgotten brush or cleaning compound.
Boat Rentals – When a camper wants to rent a boat, what are your typical wait times? If a family wants to get out on your lake, they want to do it right then and there, not an hour from now, while the kids are restlessly waiting. With the exception of popular attractions at major theme parks, people are generally unwilling to wait in line. Even Disney is working to resolve this problem, with a new FastPass+ program that allows guests to reserve their park experiences up to 30 days in advance from home, a mobile app, or park kiosks. Do whatever you can to streamline the process of keeping your guests active and – consequently – happy!
Propane Refills – How long does a camper have to wait to get a propane tank refill at your park? In some instances, campers have no problem leaving behind a propane tank to be refilled and picked up later. On the other hand, the fact that there are over 800 Blue Rhino retail locations throughout the United States and Puerto Rico, where empty tanks are quickly swapped for full tanks, suggests that there are quite a few people who would prefer not to wait.
Snack Bar Orders – If your campground has a snack bar, it is probably serving what by definition is known as "fast food". How long does it take for the average order to be filled? According to a 2013 fast food performance study conducted by Quick Service Restaurant News, the average drive-thru order takes 3 minutes to fill, with an overall correlation between speed and accuracy – both important factors. Is your snack bar being staffed by one or more employees who are working double-duty with other job responsibilities? If necessary from a financial standpoint, limit the hours of your snack bar operation to high demand hours, when it can be adequately and dedicatedly staffed by employees who have been trained to prepare the food properly and efficiently. How many guests are going to return to your snack bar after a disappointing initial experience?
Check-Out – The check-out procedure at your park should be even faster and more efficient than the check-in process, but speediness should not be at the expense of covering the essentials. Ask your guests if they enjoyed their stay, if there was anything that could have been done to make their stay more enjoyable (and take notes, rather than committing this valuable feedback to memory!), and if they would like to book a subsequent stay (even if they were disappointed, because you would like an opportunity to make things right!). If they tell you that they absolutely loved their stay, ask them if they would do you a favor and put their thoughts into words in a review on TripAdvisor or another important travel review site, handing them instructions that they can later reference.
From check-in through check-out – and every moment in between – do you best to ensure that your guests are enjoying every minute of their stay that is within your control. Guests who are enjoying their time at your park will spend more money during their stay, and guests who enjoy their overall stay are guests who will return again and again for years to come.
This post was written by Peter Pelland