Securing Your Digital Identity
June 25th, 2018
In recent months, I have been taking the "10 Steps for Securing Your Digital Identity" seminar – that I first presented at the National ARVC Outdoor Hospitality Conference & Expo in Raleigh in 2017 – on the road, with presentations before several state association meetings. The information in the seminar, drawing parallels between the 2017 Equifax security breach and the risks that face small businesses like yours and mine, seems to continually grow timelier with each presentation.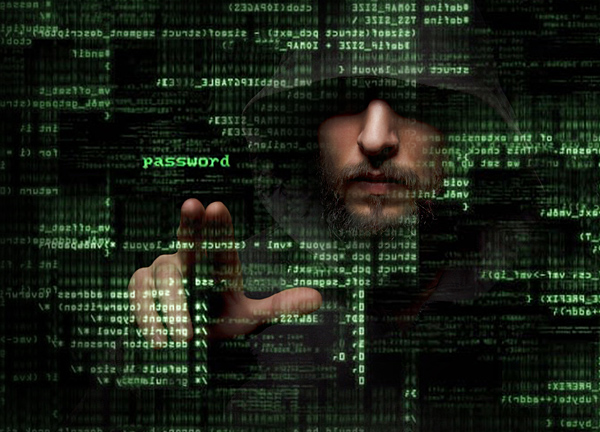 Equifax has admitted that more data was compromised than was originally disclosed, the Internal Revenue Service (which cancelled a no-bid contract with Equifax) urged taxpayers to file their returns as early as possible in 2018 because a stolen identity can lead to a stolen tax refund, and Facebook admitted that it profited from personal data that was exploited by Cambridge Analytica for nefarious marketing purposes. That latter instance forced Facebook CEO Mark Zuckerberg to uncomfortably don a suit and tie, and led to the May 1, 2018 announcement by Cambridge Analytica that it was shutting its doors and initiating bankruptcy filings in both the United Kingdom and the United States.
Some people have suggested disconnecting from the Internet and deleting their social media accounts. The former suggestion is highly impractical in today's interconnected world, and the latter suggestion – perhaps laudable – in unnecessary if some common sense precautions are exercised. Let me share just two of the highlights from my seminar that will help you to secure your digital identity.
Passwords
There is no easier way to ensure that your identity will be compromised than by using weak passwords, the same password for more than one account, or a password that you have not changed since the sun started rising in the East. A weak password is like the old skeleton keys that could open every door in the neighborhood when I was a child. If you think that your password is secure, you can quickly test its strength online at https://howsecureismypassword.net/. You do not want a password that can be cracked in seconds, minutes, days, weeks, months or even years, but a password that would require millions, billions or trillions of years to crack. I recommend tools that generate secure random passwords, such as the one at https://passwordsgenerator.net/, where secure passwords typically consist of a minimum of 16 characters that mix upper and lower case letters, numbers, and special characters.
Another option is to use four totally random and unrelated words in succession, such as kitten, faucet, maple, and magnet: kittenfaucetmaplemagnet. According to the online test, that example would take 277 trillion years to crack. The only problem is that most of us find it difficult to think in such a random manner. However, if you make a conscious effort, you can generate a highly secure password that should be relatively easy to enter into a keypad. The most common complaint even then is that secure passwords are difficult to remember.
The solution is to use one of several available password safes, including LastPass, Dashlane, and Keeper. These all work with Windows, Mac, iOS, and Android operating systems, have plugins for popular browsers, include two-factor authentication, offer fingerprint login on mobile devices, and have free versions which are usually all that you need. You only need to remember one highly secure master password. Even if that master password could somehow be hacked, nobody could log into your account thanks to two-factor authentication. If somebody attempts to log into my own password safe (which has happened more than a dozen times from hackers around the globe), they would have to know my master password (good luck!), then – because they would be logging in from an unrecognized device or IP address – they would also need to steal my phone AND know how to unlock that device in order to enter the two-factor authentication.
Software Updates
The massive Equifax security breach was the result of the company's failure to install a patch in universally used Apache Struts open-source software in a timely manner. The Apache Foundation discovered a vulnerability in its software on March 7, 2017, announcing and patching that vulnerability the same day and issuing a subsequent patch three days later. Equifax failed to apply those urgent security patches for at least two months, resulting in a hack that compromised virtually every consumer in America, including at least 209,000 credit card numbers. Offering free identity theft protection and credit card monitoring service is a poor substitute for basic responsibility. In the fallout, Equifax's CEO was forced to resign, its stock value plummeted by over 30% almost overnight (only recovering half of that loss at the time of this writing), it lost that multi-million dollar no-bid contract to provide taxpayer identity services for the IRS, and the company's name is now almost always followed by the words "security breach."
What are the lessons to be learned by your small business? First and foremost, it is critical to run the latest operating system and updates on all of your computers and mobile devices. If you are running a Windows computer, this means running the latest version of the Windows 10 operating system. Microsoft's support for Windows Vista ended on April 10, 2012; support for Windows 7 ended on January 13, 2015; and support for Windows 8/8.1 ended on January 9, 2018. If you are running any of those operating systems, your computer and the files that it contains are at high risk. It is also important to be running the latest version of Internet browsers, such as Chrome, Firefox, Edge, and Safari; plug-in software such as Adobe Reader, Adobe Flash Player, and Java; and a reliable anti-virus software suite from companies like Avast, Trend Micro, Webroot, or Bitdefender.
Hack attacks are continuous and ongoing, seeking out vulnerable passwords and vulnerabilities in software. Without taking basic precautions, you could become the next victim of identity theft, be subjected to ransomware demands, have your credit card information stolen, or compromise the personal information of every one of your customers. The resulting impact could be devastating for your business. The days have long past when any business, large or small, can afford to take anything less than a vigilant stance when it comes to securing its digital identity.
This post was written by Peter Pelland