When There Is a Copyright, Copying Is Wrong
September 30th, 2015
You may have heard the recent news report (September 22, 2015) about how a federal judge in California ruled that the song "Happy Birthday" is not subject to the copyright claim of Warner/Chappell Music. That company had purchased what it insisted were the successive rights to the song that was originally copyrighted back in 1935. This legal ruling declares that the song, which is said to have originated with two Kentucky sisters back in the late 1800s, is in the public domain and may be used freely, no longer entitling Warner/Chappell Music to collect some $2 million in annual royalties.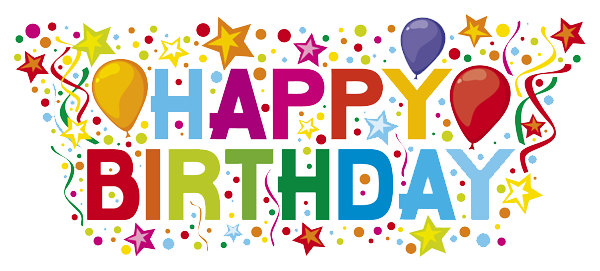 Campground owners are probably already familiar with the licensing rules that must be addressed when showing films or playing music within their parks. The entire concept revolves around the fact that intellectual property is, in fact, property. Perhaps not as tangible as a three-dimensional object that you have purchased, that intellectual property is the result of the work of one or more people (typically thousands of people in the instance of a feature film) who earn their livings by creating this work, just as you earn your living by running your campground. Without compensation, we have no more right to use their work than we have the right to take a ride in a car that we admire that we see parked along the side of the road. (Personally, I would like to take a spin in a nice Tesla Model S!)
When it comes to films and music, associations such as National ARVC have negotiated group discounts with licensing organizations such as the Motion Picture Licensing Corporation (MPLC) and the American Society of Composers, Authors, and Publishers (ASCAP). As a member, you should subscribe to those member programs in order to stay on the right side of copyright compliance.
Photography is another copyright zone that may directly impact your business. If you hire a photographer to take photos at your park, confirm in advance that you will own the rights to those photos without further compensation. If you are using stock photography, on the other hand, there are two basic types of usage rights: royalty-free and rights-managed. With royalty-free images, you pay a one-time fee to either a photographer or a photo agency, allowing you generally unrestricted rights to use a photo. Reproduction of images on articles for resale (such as posters, calendars, postcards, or coffee mugs) is generally not included, and the photographer retains the right to sell additional royalty-free rights to as many people as may be willing to pay the requisite fee. There is always the risk, of course, that your company and another company might purchase the same usage rights to the same photo, potentially creating an embarrassingly awkward situation.
Rights-managed photos, on the other hand, involve very specific licensing fees that are based upon how and where a photo is being used. These fees are always going to be substantially higher than the fees for the royalty-free usage rights that are more than adequate under most circumstances. Companies with deep pockets might choose to pay even higher fees for exclusive rights to an image, preventing anyone else from using the photo.
The important thing to keep in mind is that, if you are using a photo that you did not take yourself, you must be sure that you have paid any applicable licensing fees. Even a photo that you have taken yourself, if it includes another person or another person's property, may not be yours to use in a manner that involves public distribution (either in print or online). If you need a stock photo or graphic, turn to one of many online stock photo agencies. You are likely to find the perfect image, and you may then pay a reasonable fee for royalty-free usage rights. (The stock image illustrating this story is a perfect example of a royalty-free image, rights to which I have purchased for this specific purpose.)
What you must not do is carelessly assume that you have the right to use a photo simply because it appears in a Google image search. For example, I just did a search for "John Wayne", and I can assure you that somebody owns the rights to each of those photos. In fact, the family of the actor has even attempted to copyright the name "Duke", taking legal action against Duke University in the family's efforts to license the actor's nickname for a line of Kentucky Bourbon Whiskey.
I was recently contacted by one of my company's campground clients who had received an e-mail from Getty Images (a very large rights-managed stock photo agency), demanding compensation for copyright infringement. My client questioned the validity of the e-mail, since there are so many phishing scams these days that look quite official. Unfortunately, this demand notice was very much the real thing. Apparently, one of my company's employees had somewhat carelessly found a photo of a red-tailed hawk in flight (no doubt using a Google image search) and used it to accompany a link to information about a nearby raptor migration lookout.
It is clear that companies like Getty Images are using some very sophisticated image recognition technology to actively seek out and pursue cases of copyright infringement, regardless of intent or knowledge.
Their correspondence included the following notes:
Ceasing use of the imagery does not release your company of its responsibility to pay for the imagery already used. As the unauthorized use has already occurred, payment for that use is necessary.
You may have been unaware that this imagery was subject to license. However, copyright infringement can occur regardless of knowledge or intent. While being unaware of license requirements is unfortunate, it does not change liability.
In this case, I took responsibility for the error in judgment on the part of one of my employees. I removed the image from our client's website, and I paid Getty Images the $520.00 that they demanded in settlement. A friend of mine who runs a travel website later told me that he had once been sent a demand in the amount of $4,200.00 for using a historic photograph of Abraham Lincoln on his site. Even the images of one of our most beloved Presidents are apparently not in the public domain.
In summary, let me offer fair warning and a word to the wise, urging my readers to be cautious to an extreme when using stock photos. In the meantime, let's all sing a round of "Happy Birthday", since it is somebody's birthday today and every day.
This post was written by Peter Pelland