Print Marketing in a Digital Age
February 2nd, 2017
I thought that it would be a good opportunity to share some of the key points from one of my marketing seminars at the recent National ARVC Outdoor Hospitality Conference and Expo. In that seminar, I suggested that print marketing is very much alive and well in these days when most everybody obsesses over the impact of the Internet and its social media components. I also suggested that there are guidelines to be followed that will help you to maximize the impact of your investment.
First, target your marketing. A shotgun approach rarely works. For the same reason that it would make little sense to run an advertisement for a campground in Michigan in the Florida pages of a national directory, it makes total sense to embrace the opportunity to advertise in your own state association's directory.
My next point was to never waste money on ad space that is too small to be effective. Size matters. An ad that is lost in the clutter generates little if any recall. Beyond size, a clean design that makes effective use of what is broadly referred to as "white space" will stand out on the printed page. That clean design will almost always be produced by an independent professional design firm that is working for you – not the publication – and that understands your marketing objectives and how to ensure that your ad is part of your business's overall branding strategy.
Your print advertising should reinforce – and be reinforced by – your collateral advertising, website, social media content, signage, and branded merchandise. When it comes to graphics, colors, fonts, headlines and taglines, consistency is mission critical, and "close enough" represents nothing more than a missed opportunity.
Because you never want to settle for close enough, always see a proof prior to publication. If necessary, never hesitate to ask for a second or third proof. On the other hand, if you have been shown a third proof that you still feel is off target, it is time to decide what is going wrong. Is the design firm a mismatch with your company, or are you attempting to micromanage to the degree that you are interfering with the creative process? Always try to evaluate the marketing message from the perspective of a prospective customer.
Trust your designer to understand the "nuts and bolts" of ad production. We have all seen do-it-yourself advertisements with low-resolution graphics and text that is almost unreadable on the printed page. Your designer will choose the right color space, resolution, fonts, and file formats that will make your business look its best.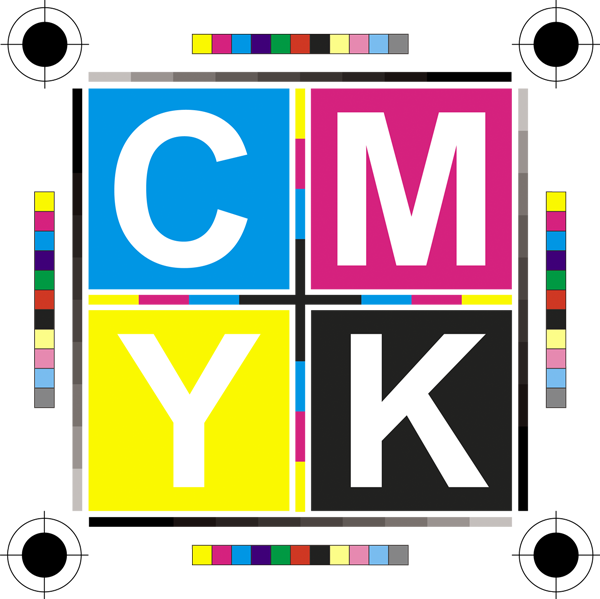 A Few Secrets to Lowering Your Cost
and Maximizing the Impact of Your Directory Advertising
A professional design firm may qualify for a 15% agency discount, essentially negating the cost of its services. In a smaller publication with light distribution numbers, however, do not be surprised if your ad production costs equal or exceed the cost of the ad space itself.
Ask for discounts. Most publishers offer early payment discounts. You may also obtain discounts if you are placing more than one ad in a publication, if you are bundling your ad with other media, or if you hold out for a "remnant" – unsold advertising space just prior to a publishing deadline.
Insist on color, but never pay a premium for it. Most publications these days are printed in four-color process. Be aware that it does not cost a publisher a penny more to run your ad in full color than it does to run that same ad in black and white. Negotiate, and do not pay a penny more.
Keep your eye on auctions. Most campground state associations have fund-raising auctions that are incorporated into their annual meetings or conventions. These auctions often present opportunities to purchase ad space at deep discounts, especially if there are not several parks bidding up the price.
Ask for preferred ad placement. This generally means a right-hand page, with your ad adjacent to related editorial copy. You never want your ad to appear on a page (or a two-page spread) that is populated by nothing but advertising. Those are what I like to call "page-turners" because nobody spends time lingering on those pages. Negotiate premium ad space at no charge, using your leverage as either a new advertiser or a loyal advertiser. Never agree to "ROP" ad space. This stands for "run of publication" and means that you will have zero control over where your ad appears. It will usually be buried away somewhere in the back of the book.
Proofreading requires more than one set of eyes. We rarely see our own errors or omissions. Always get another set of eyes, but explain your objective. When you are asking somebody to proofread, you are asking them to look for typos or other blatant errors. You are not asking them to critique the ad concept or design at this stage of production. If you want design input, ask for that earlier on in the process, never forgetting the old idiom that "too many cooks spoil the broth." Trust the professionals that you hire, taking the opinions of relatives and employees under advisement. Ultimately, remember that once you have signed off on a final proof, a publisher is beyond liability.
Always include a compelling call to action. Be sure to include your telephone number and website address, but present them in a manner that encourages people to proceed to that next step. Never expect any single ad to generate a significant amount of business in and of itself. There is only so much that can be said within the confines of a printed space. Use your ad as an effective tool that will encourage prospective customers to go online or call, where your persuasive process may continue to its intended conclusion.
Learn to say no, but also learn to say yes. Do not waste money on advertising that is not a natural fit for your business, but remain open to exploring new opportunities.
For any business to prosper, it is important to maintain ongoing awareness in the eyes of its consumers. This should be accomplished in a variety of ways, with directory advertising being an important component in the mix. Wisely executed, that directory advertising can easily be one of the single most effective components of your business's overall marketing strategy.
This post was written by Peter Pelland