February 28th, 2016
I thought it would be useful to read through random reviews of campgrounds on the TripAdvisor website in order to determine whether there were some common complaints that savvy park operators might need to address. On TripAdvisor, we are generally dealing with that all-important market of first-time campers – precisely the people who are needed to grow the industry's markets. We all know the old adage about first impressions being lasting impressions, and an experience that fails to live up to expectations could not only ensure that a first-time guest will not return to your park; you could very well sour that first-time camper on the entire camping experience, rather than turning him into the next lifetime camper.
I randomly chose campgrounds in four regions of the country and read through reviews. In the instance of one park, I found that every recent 5-star review was followed up with a management response, thanking the reviewer for taking the time to write the review; however, there was not a management response for even a single recent review that rated the campground as anything less than outstanding. The management of this campground is totally missing the point in its failure to address legitimate concerns or even to acknowledge those somewhat less-than-happy campers. Ironically, those unaddressed reviews are consistently flagged as "helpful" by fellow TripAdvisor users. In other words, these unaddressed complaints are being read by other potential guests who are thanking the reviewers for saving them from making the mistake of vacationing at the same park.
The most common complaints fell into 6 categories:
Extra fees. People who have customarily stayed in hotels or conventional resorts are not accustomed to paying excessive add-on fees or for paying to take a shower. I frequently encountered the term "nickeled and dimed", and that is not good. Reviewers complained about excessive fees for everything from arts and crafts sessions to the rental of recreational equipment, but the single biggest complaint was with any park that used metered showers. One reviewer wrote, "You have to pay for your shower, and the first three minutes are cold."
Indifference on the part of staff or management. Some of the specific complaints a bad attitude when staff members visited campsites, or security staff members who turned a blind eye away from issues that needed to be addressed. There were many complaints about rude employees (bad enough), but the people who referenced rude owners are really raising red flags. One reviewer documented about requesting a credit (not a refund) due to a medical emergency, and how the park owner insultingly demanded a note from her doctor! Another wrote, "The gate guards are not that friendly – actually they are aggressive and rude – and are easily annoyed." That surly gate guard is the first person encountered upon arrival and can set the tone for the entire camping experience.
Small sites that are not big rig friendly. Unless camping in a group, campers generally do not want to feel like they are on top of the adjoining sites. If they are camping in a big rig, they want to be able to get into and out of their site easily and without risk of damage to their investment. In the short term, this may mean carefully assigning sites to the camping equipment; in the long term, this may mean re-engineering smaller adjoining sites into larger single sites.
Dirty, inadequately or infrequently cleaned restrooms. There are simply no excuses here. If it is a busy weekend, your cleaning staff may need to be cleaning your restrooms on a continuous rotation throughout the day. If you are short-staffed, hire people. The photo that I am showing below is one of eight that was included in an actual review, documenting a lack of bathroom cleaning – both short-term and long-term – at one particular park. Additional photos attached to the review show fecal matter in front of toilets, dirty floors, empty paper towel dispensers, and stained shower stalls.
Lack of maintenance in rentals. Be careful about overselling you're amenities. It is probably a mistake to market aging park models as "luxury cottages", particularly if their amenities are inconsistent with what you advertise. If a furnished park model is designed to sleep 6 people, the kitchen utensils should not be limited to 3 forks, 2 glasses and 4 chipped plates (as mentioned in one actual review). There should be a printed inventory of furnishings (that are checked and replenished by housekeeping between rentals) that will allow guests to know exactly what they should expect to find in the unit.
Lax enforcement of rules. Yes, we all know that rules are a double-edged sword where some people are always going to be unhappy; however, the guests who really count are the ones who expect quiet, not those who are creating a nuisance. Within this category of complaints, the biggest issues involved unattended dogs being allowed to bark, and quiet hours that were not consistently and politely enforced.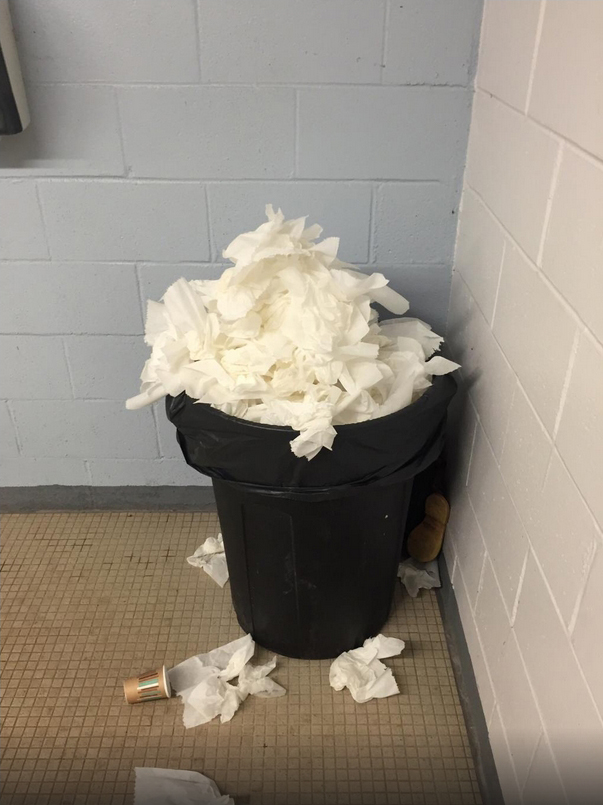 All in all, the people who are addressing these concerns are far from being unreasonable. If you were on a vacation – perhaps a cruise or a trip to a vacation resort – would you find these shortcomings acceptable? Of course not! Treat your guests with respect, meet their expectations, and your business will grow and prosper.
This post was written by Peter Pelland