April 25th, 2022
Have you ever eaten a Chinese gooseberry? In their country of origin, the fruit's original name translated into 'macaque fruit', in reference to the monkeys that found it particularly appealing. You probably do not recall ever eating one; however, you have probably eaten kiwifruit, and they are one and the same thing. Widely planted in New Zealand in the early part of the twentieth century, marketers adopted the name of the country's iconic flightless bird with a similar color and shape to give the fruit a bit more name recognition and appeal. This fruit is now grown in many countries around the world, including the United States, and the ones in New Zealand have been distinctively branded as 'Zespri' in order to identify them as the "real thing".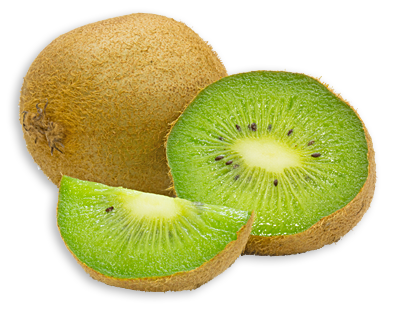 Here in the United States, the kiwifruit was popularized by Frieda Rapoport Caplan, the marketing genius and founder of Frieda's Specialty Produce who died at the age of 96 in early 2020. Frieda also introduced Americans to such specialty produce items as spaghetti squash, purple sweet potatoes, brown mushrooms, star fruits, and over 200 other fruits and vegetables that were never previously sold in conventional supermarkets. Ironically, she was allergic to kiwifruit.
How about Patagonian tooth fish? Have you dined on that at an upscale seafood restaurant recently? Yes, you probably have, except that it has been rebranded to appear on menus as Chilean Sea Bass. Sticking with restaurant analogies, you know that you will pay more for an order of Boeuf Bourguignon than an order of beef stew, and you are more likely to consider an appetizer of escargots rather than snails. It is all about branding and in some cases rebranding.
Give Rebranding Careful Thought
There are many reasons for moving forward with name changes and rebranding. In some instances, it is time to move away from racial and ethnic stereotypes, the rationale behind the changes in the names of so many sports teams in recent years. Living in Massachusetts (admittedly one of the most politically correct states in the country) most of my life, I have seen the football team at the University of Massachusetts evolve from the UMass Redmen to the UMass Minutemen. Earlier in the school's history, as a Land Grant college that was originally known as the Massachusetts Agricultural College, the football team was known as the Mass Aggies, so change is not something that is particularly new.
When you are ready, think forward. According to Wikipedia, when the Nissan Motor Company decided to rebrand its line of export automobiles from Datsun to Nissan, the transition took 3 years (1982-1984) at a cost in excess of $500 million in the United States alone. That would be about $1.4 billion today. Just changing the signage at 1,100 dealerships cost $30 million, and 5 years after the name change was completed, Datsun still had greater name recognition than Nissan. Just think how much money could have been saved had the Nissan name been used right from the start.
A Name Makes a Difference
Many people dreadfully fear the thought of changing their business name, always dwelling on the risks involved rather than focusing on the potential benefits. When it comes to campgrounds, let's face it: nearly every campground that joins a franchise system or is purchased under a new corporate umbrella is likely to undergo a name change and a dramatic rebranding. Of course, those situations involve influxes of both financial and marketing support, but there are plenty of sound reasons to jump-start a park's identity under other circumstances as well.
Particularly in instances of new ownership, the benefits of rebranding will often far outweigh the risks. In many instances, a park reflects the name of its original owners but does little else to create a unique identity. For example, years ago I worked with Len and Kay DeMerritt, the owners of Len-Kay Camping Area in New Hampshire. When Len and Kay retired and sold the park, it was wisely rebranded as Barrington Shores.
There are other instances, particularly in states like New York with hundreds of campgrounds, where there are two or more parks with either the same or very similar names. Campers, particularly first-time guests, can be understandably confused, sometimes making reservations at one park and showing up at another. Like the story of the Hatfields and the McCoys, far too often the owners in these situations are too stubborn to take corrective measures to end the confusion and move forward. If you are a new owner with little or no attachment to the original name, making the change definitely involves an easier decision. There might even be instances where a park's name either says nothing or can literally scare business away. For example, who would want to swim in the water at someplace called "Leach Lake Campsites"?
I have recently helped the new owners of Camp America in South Dakota to successfully rebrand their park as Dakota Sunsets RV Park & Campground, the new owners of Whispering Pines RV Resort in Michigan to successfully rebrand their park as Starlight Campground & RV Park, and the new owners of "AAA RV Park" in Tennessee to successfully rebrand their park as Coyote View RV Park. In the first instance, the original owners probably had grand schemes of becoming the next nationwide campground franchise, and in the last instance the previous owners probably thought that their name would get them listed first in the yellow pages of their local telephone directory.
Due Diligence
If you are considering a name change and rebranding, there are a few preliminary steps to take:
Consider potential names that are memorable, unique, and help to identify your park.
Check to confirm that there is not already a park or other business with the same name or a similar name in your state or a nearby state. Use the online corporate identity search tools that can be found on the website of the office of the Secretary of State in your state. Rebranding is pointless if it causes confusion or could lead to a trademark infringement lawsuit.
Confirm that your final name choice followed by .com is readily available, and then register that domain name and any .com variations.
Hire a professional logo artist to make that new name visually distinctive.
Be prepared to budget for marketing, signage, paint, employee shirts, and other incidental expenses.
Yes, there are costs involved, but the rewards can be substantial, both in short-term business and in the long-term value of your park to subsequent buyers.
This post was written by Peter Pelland