The Fine Art of Handling Negative Reviews
July 16th, 2014
Not all reviews are negative. The negative reviews are simply the ones that most deserve your attention. Some negative reviews are worse than others, but the worst negative review is the one that was left unanswered.
In most instances, I find that small business owners cannot be objective when handling criticisms of the businesses which are often extensions of themselves. That is understandable, but it is important to put subjectivity aside and recognize that, in the vast majority of instances, a negative review is providing valuable input regarding improvements that you should consider making.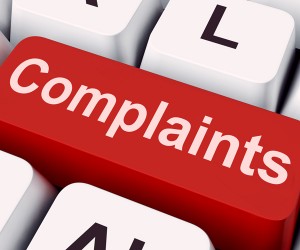 In other instances, a negative review might provide insight into a situation that requires urgent action; however, if you are unaware of the review, the situation is likely to continue and the viral power of the online review will only multiply. Let me share an example.
I recently did a search of Google for the name of a business, hoping to find its correct mailing address. At the absolute top of the search results (#1 on page #1) was the following review that has been online since January of 2012. I have changed the names and any other identifying information, but the point is clear.
"While driving on Eastern Avenue (near Spring Street) today (01-11-12) at 2:05 PM I was tailgated by someone driving a truck (license plate RVJ-524) from Acme Enterprises. I was forced to pull over because the driver was driving too close. When I pulled over I was given the finger and when I continued driving the driver doubled-back to actually chase me! I'm a member of the [a local business association] and I will certainly be sending an email blast to my fellow members to ensure they avoid this organization. I took a picture of the driver and have it on file."
Wow! Can you imagine this being at the top of the search results for your business for 2½ years, and not knowing about it? Can you imagine having an employee acting in this manner while driving a clearly identified company vehicle? I presume that any business owner would take immediate corrective measures if he knew about this situation. Without any such knowledge, this type of behavior on the part of an employee is only likely to continue.
Yes, this is an extreme example, but it is totally true. How about the employee who is short with one of your guests, or the employee who did not perform a maintenance task up to the expected standards? Those are often the foundation of a negative review. Even if a review site does not give you, as the business owner, an opportunity to directly respond online, it is still providing you with valuable information that should probably be incorporated into your next company meeting, job description, or employee performance review. The reputation of your business is at stake.
When you do have the opportunity to respond to a negative review, here are a few suggestions:
Listen to what the reviewer has to say. Try to be as subjective as possible, putting your ego aside. The review is not a personal attack upon your reputation (even if you think that it is.)
Empathize, introduce a positive factor into the conversation, and apologize if necessary. An apology is not an admission of guilt but simply a polite acknowledgement that the reviewer had less than a perfect experience involving your business.
Try to take the conversation offline. I recently posted on Facebook how dissatisfied I was when an energy audit contractor failed to show up for a scheduled appointment. The organization saw that it had been mentioned on Facebook, responding by asking me to contact them privately with my telephone number. Offline, they apologized and re-scheduled the appointment for the following day. Any damage was under control.
Despite the urgency of responding quickly, before posting a response to an online review, always run it by another set of eyes. Too often, in the absence of body language and tone of voice, a response with the best of intentions might sound condescending or even sarcastic. Remember that you are trying to rectify a situation, not make it worse.
There are literally dozens of online review sites, the most important which impact the travel and tourism industry being TripAdvisor, Yelp, and Foursquare. Other types of businesses are reviewed on sites like Angie's List, MerchantCircle, Manta, Buzzillions, Epinions, and Insider Pages. Then don't forget the BBB (Better Business Bureau) Online, where any consumer can file a complaint against a business.
Just as important, any comment on Twitter, Facebook, or Google+ is a de-facto review within the writer's network. In fact, those can often do the most harm because they come from somebody whose opinion is trusted within his or her network of friends.
There are also more than a dozen of which are specific to the campground industry. These include RV Park Reviews, CampRate, Campground Report, Campsite Reports, RVparking.com, RVcampReviews.com, RV Park Finder, and of course GuestRated. Some of these sites get much more traffic than others, but keep in mind that only one person reading one negative review can translate into lost business. Do your best to try to keep that from happening.
This post was written by Peter Pelland